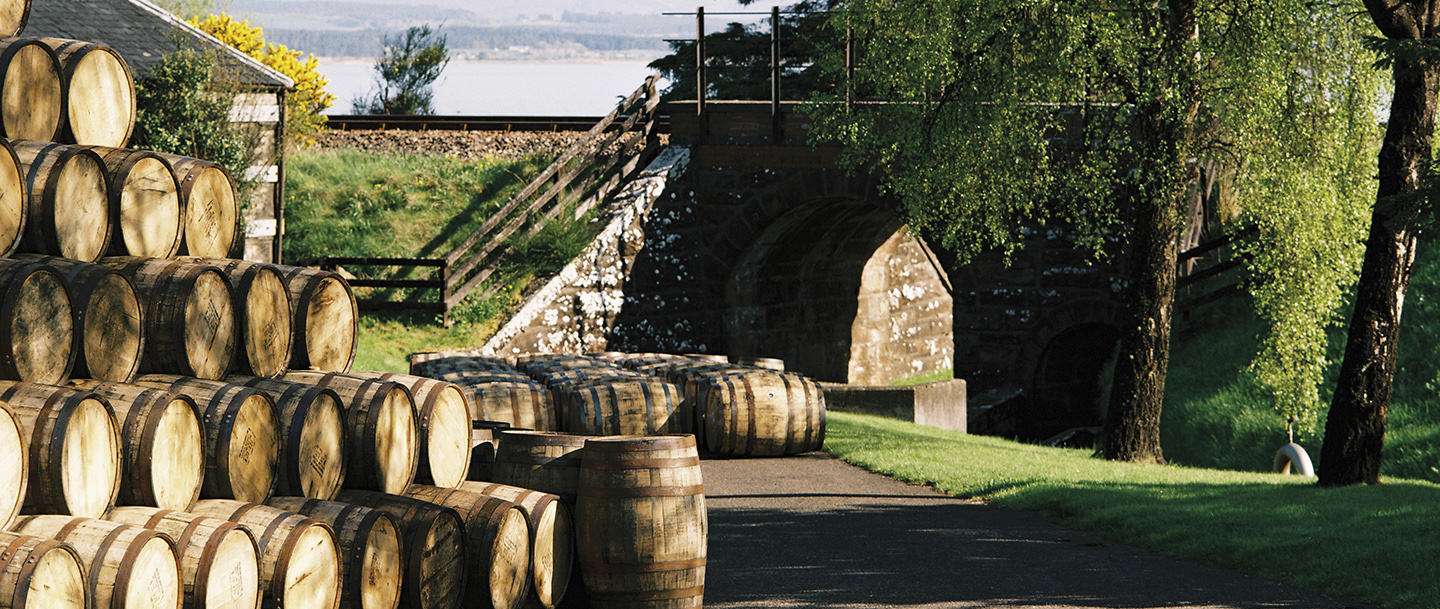 Glenmorangie Distillery is based in the Scottish Highlands and was first found by William Matheson in 1843. Matheson was inspired by the distilleries quiet surroundings in Dornock Firth to produce an impeccable single malt whisky that mirrored the complexity and smoothness of the peaceful banks. Since opening, Glenmorangie has produces award-winning single malts as the spirit is distilled in Scotland's tallest stills, matured in the finest of casks and perfectly finished by The Men of Tain. These selected craftsmen are entrusted with the distilleries skills and secrets to their perfect whiskies such as Glenmorangie 25 year old.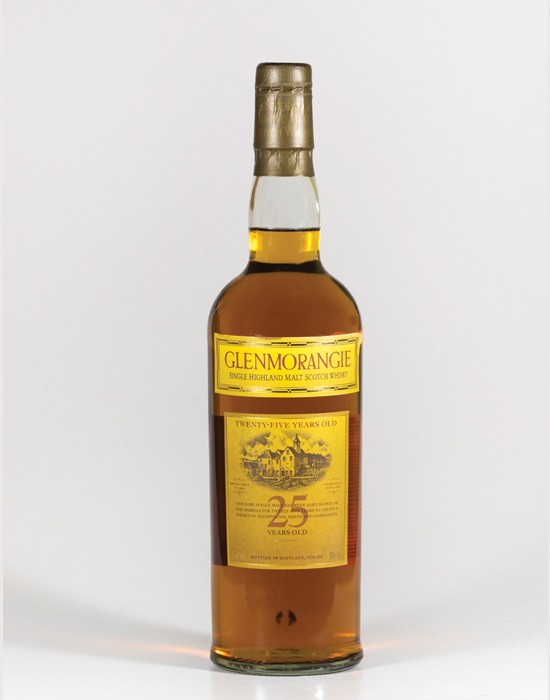 Local History
The Cadboll Stone
Dornock Firth is rich in Roman history as in 297AD the Romans discovered a free ruling race later known as the Picts (the Painted People). Known for their decorated bodies in inks and pigments of the sweeping landscapes, colours of the Aurora Borealis and the beautiful nature that surrounded them.
The Tarlogie Springs
The Tarlogie Springs are am an imperative part of the Glenmorangie Distillery as it is the distillery's own water source and it's the most important asset for its products. The springs are the product of rain being forced between layers of limestone and sandstone for a hundred years. These natural minerals then, in turn, give the water a 'hard' quality which is unique to the Glenmorangie single malt taste.
Glenmorangie Signet
Far in the North East of Scotland is the home to one of the most significant pieces of early European sculpture which is known as the Hilton of Cadboll Stone which has very carefully carved by the Picts.  After centuries braving the torturous Scottish elements, the Cadboll stone was relocated to the National Museum of Scotland for safe keeping. From there, sculptor Barry Grove was asked to recreate the stone by hand. These highly skilled carvings became the inspiration for the Glenmorangie brand which can be seen on the Glenmorangie 25 year old.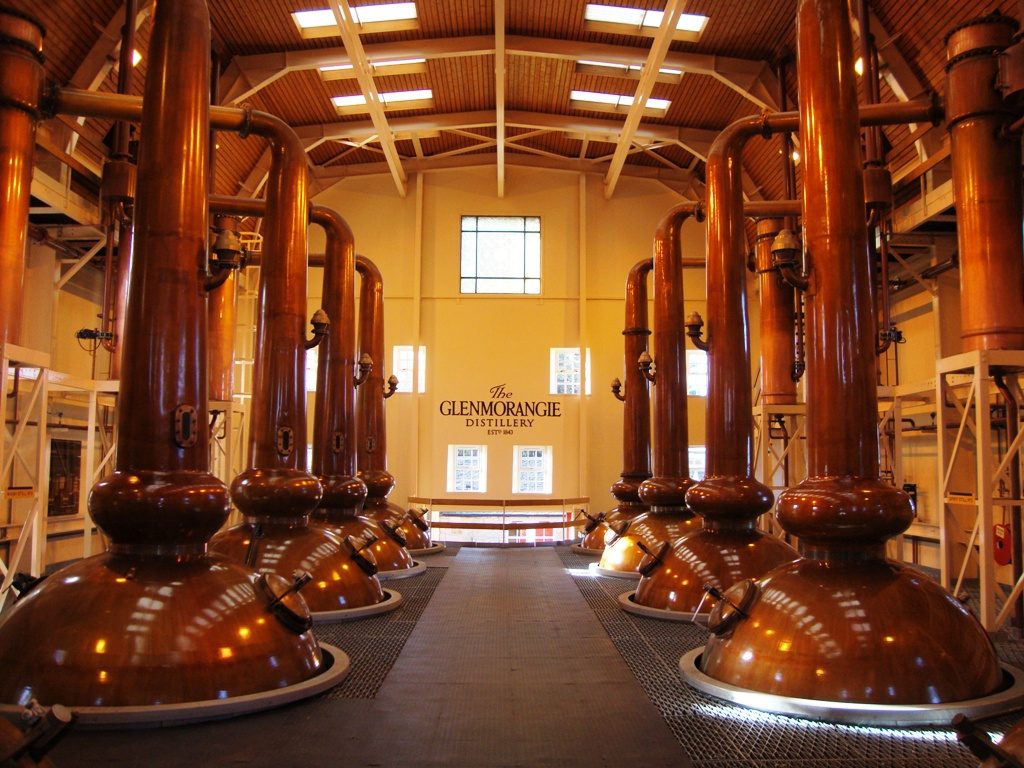 Glenmorangie 25 Year Old Tasting Notes
One of the distillery's rarest single malt whiskies, which has now been discontinued, is the Glenmorangie 25 year old.
Appearance
Deep chestnut-gold
Nose
You can instantly pick up the notes of citrus and well-known stone fruits such as oranges, peaches and apricots. As this Glenmorangie single malt has been maturing for 25 years the note profile is vastly expansive from the fruitiness to a brief wave of sugar cookies.
Palate
A very smooth and creamy taste that moves slowly to reveal the fruitiness, however, tastes similar to honeydew melon combined with a slight lemon citrus. The tastes then move closer to the nuttiness of almonds and praline with a caramel hint. Finally adding a subtle taste of strawberry jam.
Finish
As a gentle and smooth whisky at 43% the finish is unexpectedly longer than anticipated. However, it is surely decadent and satisfying. With the finishing notes being the sugar cookies and pralines which then move into the fruit swirls with a hint of nutmeg.